On Thursday, we asked you to share your "best Orange game day look" for a chance to win a pair of Syracuse-branded Game Day Khakis from Dockers. A bunch of you responded, and now we have our final five fans to choose from.
So while there's plenty to be angry about after last night's loss, let's use this thread and voting to remind ourselves why we do care about this program and want it to succeed. We're all dedicated and united under the same goal -- Syracuse's success -- and that shouldn't get lost in defeat. Time to celebrate some of your fellow fans. Your choices are:
B.Dumas (left)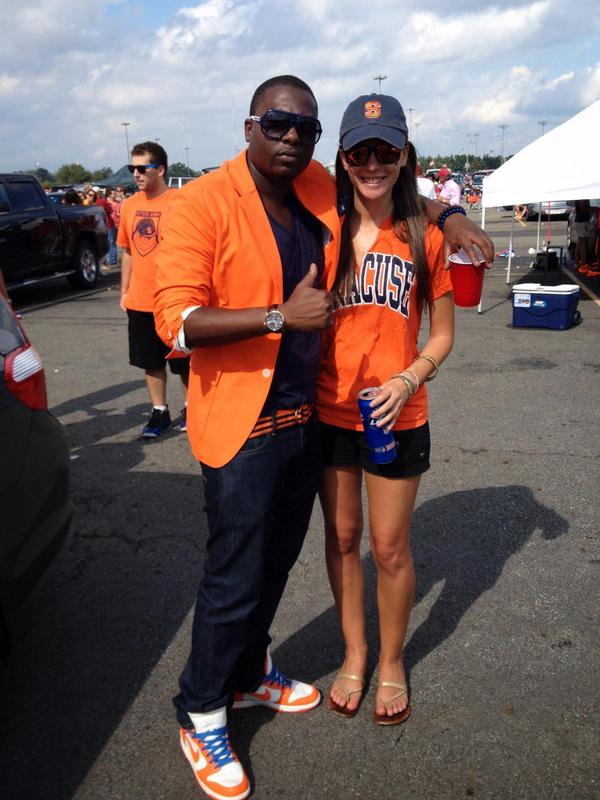 andapro
orangesox
Sheetal Kotha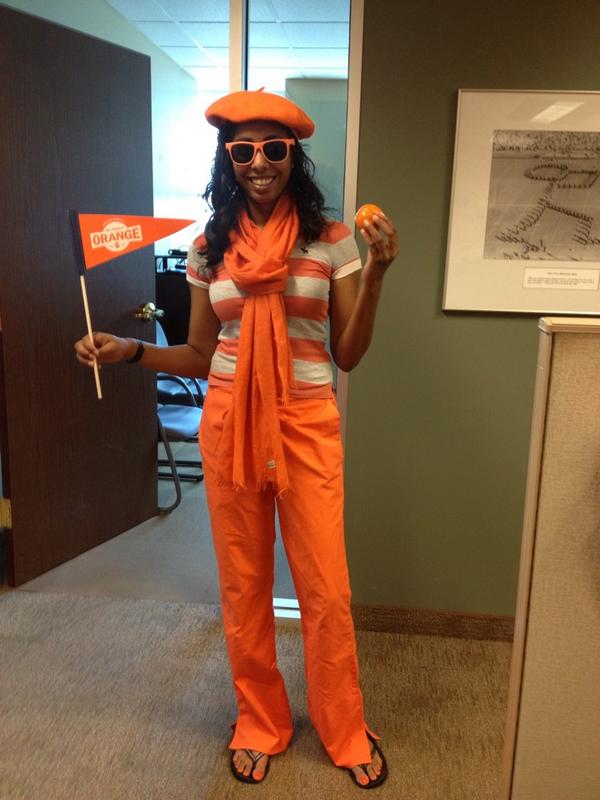 Stephen Sherlock (middle)
***
Stephen also shares that his blazer MAY be from the 1959 National Championship team... which we'll definitely be looking into for a full story, because if true, that's pretty fantastic.
So there are your five finalists. Voting is open from now through end of Sunday (ET). Winner takes home their very own pair of Syracuse-branded khakis. Get to it!