So here I have a chair from the SU mens basketball bench. Somewhat rare because its older and I'm not quite sure how many others made it into fans homes.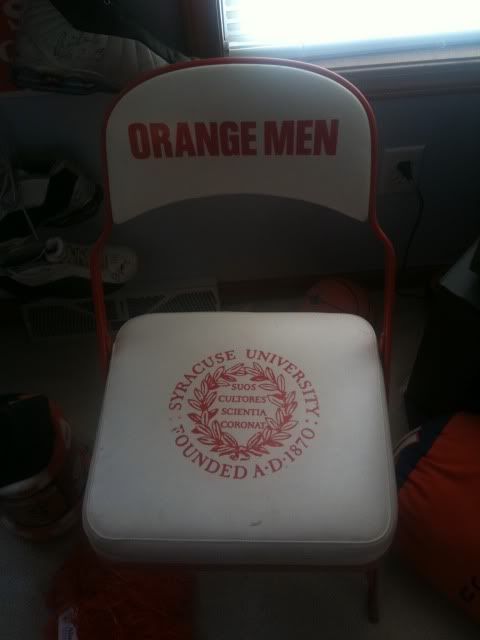 The thing that makes this item so unique/creepy is what also makes it very authentic. You see this chair was given to me in an "as is" state. You know how you can always see
Scoop Jardine
chomping on his gum? Well he's obviously not the first player to ever chew gum.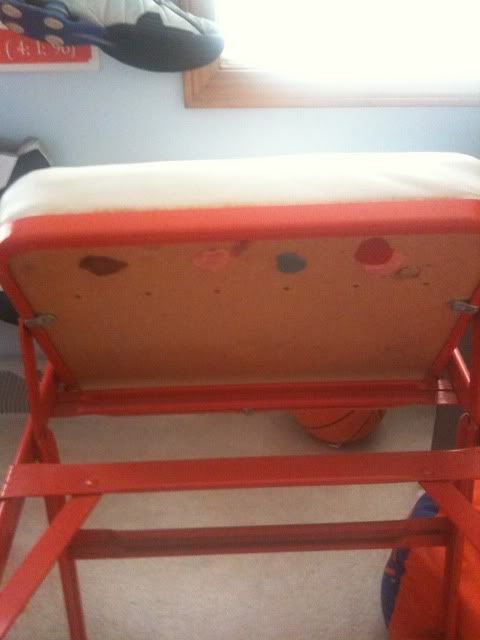 I've gotten into many conversations about whose gum it could possibly be. Derek Colemans? Etan Thomas? Tony Bland? Who knows? Point is they need to teach those boys what trash cans are up at the university! (actually it would totally take away from the novelty of this piece)
My next submission is more of a joke that I thought would bring back fun memories of everyones favorite Bosnian.. You got it, Elvir Ovcina!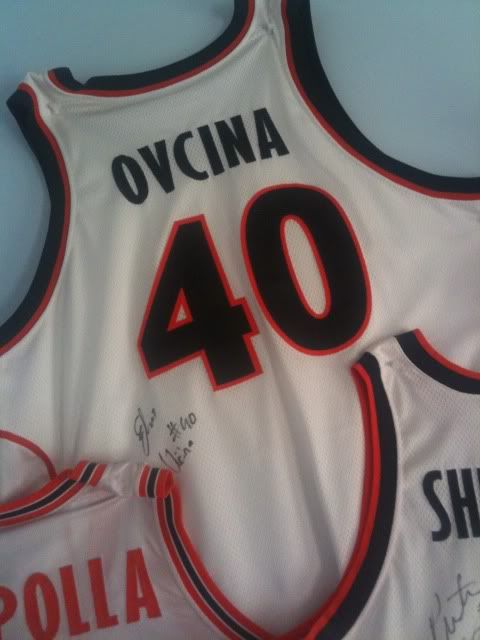 You should pat yourself on the back if your first instinct was to yell "noooooooo!" on seeing this jersey as we did so many times when he would get the ball beyond the arc. Oh Elvir, where are you now?