Remember, "your hands is what makes it possible."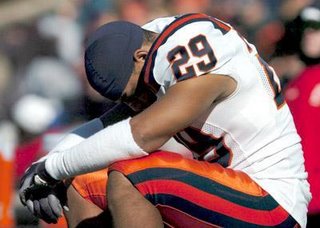 Syracuse proved
they were who we thought they were
, getting beat up by the Bearcats and remaining winless in Greg Robinson's tenure in the Big East. I leave it to Donnie Webb of
Syracuse.com
to put things in perspective:
You're all thinking it today after a loss like that. We now see the offense has degenerated into being every bit as awful as it was last year. So, is it the players? Is it the coaches? Is it the system? Is it all of the above? How much responsibility does Greg Robinson really bear at this point? You better hang on to your hats, kids, because it's going to get worse before it gets better, especially with a new quarterback next season and maybe a new offensive line. That's still someone else's players out there for the most part on offense and Robinson has one real recruiting class under his belt. What can be said, however, is that what Robinson and his staff are doing, ain't working.



Go, um, Orange?

Apparently UConn isn't a bad team, they were just saving up for the Rutgers game. The Knights had to pull out one of those "defense and special team wins" against the Huskies and that now sets up the possibility of two consecutive weeks of undefeated vs. undefeated in the Big East, assuming Louisville can beat West Virginia Thursday.

Kudos to our old buddies Temple for winning a game. What everyone forgets about the Big East transition a few years ago is that dropping Temple was just as important to our future success as bringing in Louisville, Cincinatti and South Florida. Final word goes to this guy, who's been saving up his Bowling Green
comeuppance
for a long time. Thanks to
Deadspin
for finding.